Looking for the 2014 #ideadrop details? click here
2013 ACTION at the proquest +ER&L + DLF #ideadrop house…
Continuing ER&L's commitment to advance the field of librarianship –and libraries/museums/archives in general–as well as our ongoing commitment to bridge physical events and digital spaces, ER&L is hosting the ER&L + ProQuest #ideadrop house sponsored by Electronic Resources and Libraries (ER&L) and ProQuest in Austin with live streaming and recording made possible through funding support from the Digital Library Federation, a Program of the Council on Libraries and Information Resources. 
View the schedule and get involved. View #ideadrop events in Eventbrite.
Click HERE to view the live stream during Interactive, with funding by the Digital Library Federation.
The ER&L 

#ideadrop

 house will serve as a seriously fun place to drop ideas and a seriously great opportunity to dialogue about topics affecting libraries when the creative juices are flowing and where the big ideas are percolating. 
In coordination with other forward thinking library and info people (like the
#sxswLAM = Librar*, Archiv* & Museum*
 group, Digital Library Federation and EveryLibrary), ER&L + ProQuest #ideadrop house supports bringing the value of libraries to the world and learning from the best and brightest in tech, public policy, social media and creative communities to libraryland. In coordination with other LAM-focused houses and activities, ER&L + ProQuest #ideadrop house will be an informal meeting space –less than 3 miles from the convention center and convenient to public transit–offering salon style small group discussions for people in the space and broadcast out to the broader community, and just a great time with people who are all about libraries!
View the schedule and get involved. View #ideadrop events in Eventbrite.
WHAT WE'RE TALKING ABOUT
Use of Social Media in Libraries, Museums and Archives
–What does a social library look like? –What expectations do we hold for our libraries to weave into the fabric of a community's life? the field of academia? the general public?
Libraries' Role in the New Knowledge Ecosystem
–How can libraries support knowledge creation in the digital world and new knowledge authorities?
Engaging and Supporting the Development of our communities
–How can libraries create spaces (physical and digital) to improve the community around them?
Public Policy issues
–What are the implications for cultural heritage organizations of copyright and other legal restrictions in the digital age?
–How can libraries support the growth in open access and self-publishing?
Libraries & Tools
–What does it mean to design for library users?  What can we learn from UX professionals? –What should library vendors understand about our vision for libraries as they design for our industry? –Provide guiding principles to vendors and developers designing products for libraries of the 2020's
Marketing & Public Relations
–How much of our decision-making in libraries get driven by what we believe to be the needs of the community we serve? –How much should be driven by the community itself? –Do libraries need focus groups?
Live Streaming Sponsored by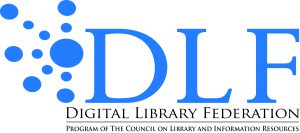 Sponsored by